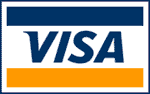 Visa Credit Card
Low Annual Percentage Rate
No Annual Fee
No Cash Advance Fee
25 Day Grace Period on Purchases
Use for Cash Advances and ATM withdrawals

Offers card holders the benefits of ScoreCard® Rewards
Earn Bonus Points each time you use your Dakota Star Federal Credit Union VISA card.
Redeem your ScoreCard® Bonus Points for merchandise, such as digital camera, enjoy travel rewards for hotels, car rentals and airline tickets.

• Earn 1 Bonus Point for every net dollar spent on purchases!
• Redeem Bonus Points for travel, merchandise, car rentals, hotels and more. Simply log on to
www.scorecardrewards.com to check out what's available.
• Earn one airline ticket for just 27,500 Bonus Points!
• Take up to 5 years to use your Bonus Points!
•Check you ScoreCard® Bonus Point Rewards at www.scorecardrewards.com!

If you would like more information, call us today at 605-342-6442 or 800-418-0369
and check your balance on line!
To report a lost or stolen card please call:
1-800-808-7230 (7am-9pm CST M-F)
1-800-991-4964 after hours or weekends