E-statements
No more waiting for your statements via the mail. You will be able to view your statements on-line. One more convenient service we're making available to you because we think you deserve it. Call or stop in today and find out how you can get E-statements!!

On line Bill Pay
It's safe! It's secure!
Electronic Bill Payment makes it easy and convenient to handle all of your bill paying on-line. Contact a Member Service Representative to see how you can sign up for service.

Home Financial Services (HFS) Online Banking
Check you account balances, transfer funds from one account to another, transfer your loan payments. Look at what checks have cleared your share draft account.

All of the above services can be accessed through our website. Sign up today!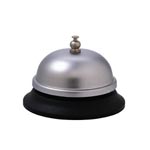 Money Order
Need to mail some money and don't have any checks? We offer money orders for the convenience of our members!

VISA reloadable travel card.
Going on a cruise or vacation? We offer VISA re loadable travel cards! Amount (up to $3000.00) can be loaded on the card. Easier that carrying cash.

Watts (800) Number
Going out of town and need to get a hold of us? With our toll free 1-800 number you call call us anywhere in the country! Just dial 1-800-418-0369

Coin Counting
Got a bucketful of change that you have been saving for a rainy day? Bring it in and let our coin counting machine total it up for you! There is a 3% fee to cash in the coin.

Drive Up Window
Does the South Dakota weather make you want to stay in your car? Use our drive up window! We offer many of our same great services in the drive up as in the lobby!

Night Depository
Want to make a deposit after hours? Use our night drop! We have a night depository for our members next to the inside lane of the drive up. Drop your transaction into the night drop and it will be posted to your account first thing in the morning the following day!


We also have notary services for our members along with fax, copy, and laminating capabilities. There is also a bulletin board in our entry way for our members use.